Today's post features Round #2 of Philly Phinds, where we spotlight Etsy shops based in the City of Brotherly Love (like mine!). One Philly shop producing lovely items is PABDElegance. Shop owner Patricia uses stamps, die cuts, washi tape, baker's twine--and so much more!--to create bright and lovely greeting and note care designs. Here are a few of my faves... (and if you're planning a wedding, check out her other shop, PABDEleganceWeddings!)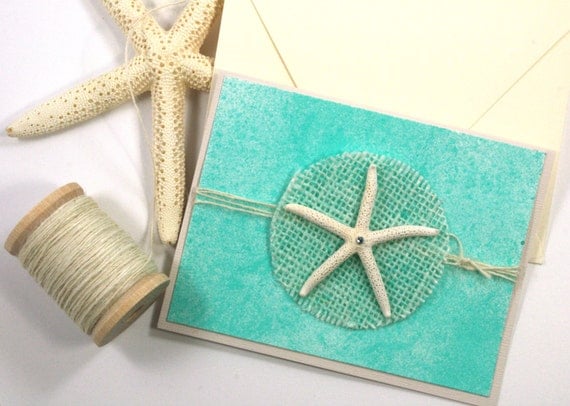 This aquatic card is simple and soothing. The soft teal of the hand-painted background reminds me perfectly of a tropical sea, and the rustic twine and burlap accents let the color speak for itself.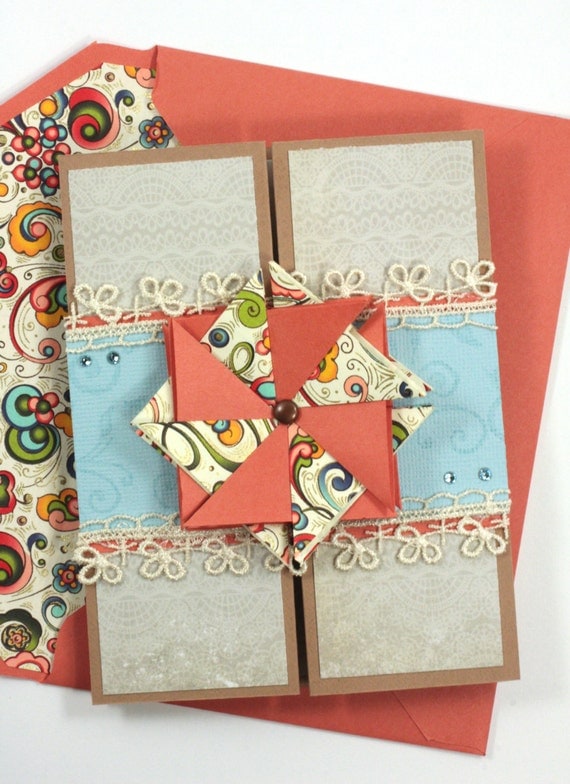 This intricate item is truly a work of art! A bright and modern color scheme blend perfectly with the vintage feel of the lace, and the delicately folded pinwheel make certain this card will be treasured long after its received!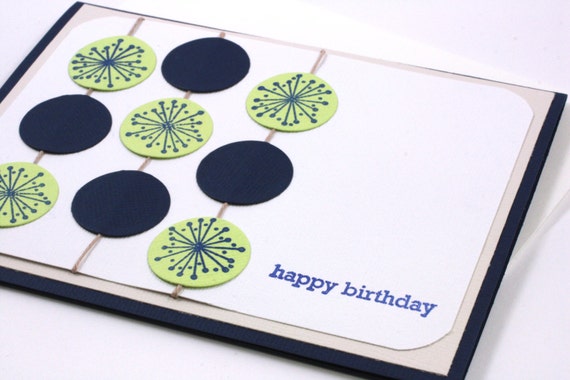 It can be hard to find a card geared toward a more muted (dare I say "masculine") palette, but this one suits that need perfectly. A simple pattern of circles and starbursts, in a bright but sophisticated combination of navy blue and lime green, accent this birthday note.