I'm always looking out for ways paper crafters are making themselves stand out from the bunch. Today's post will feature great ways to add an extra handmade touch to your cards, giving customers that extra reason to choose handmade over Hallmark.
A few extra details I've been dabbling with lately include: lining the inside of the card, lining the inside of the envelope, and adding some pizzazz to the envelope with embossingl. Let's take a a look at how some Etsy superstars have envisioned these features!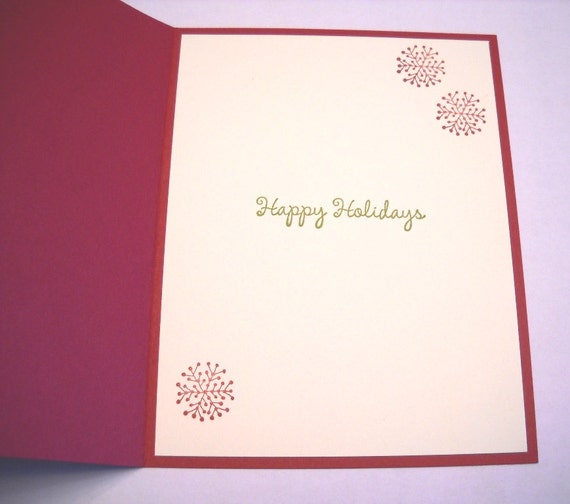 This card is one of many featured on KristinLeeCards' Etsy shop that adds that extra sprinkle of detail to the inside of the card. In addition to the clean white liner, this card extends the seasonal cheer by sprinkling a few color-coordinated snowflake stamps! Love her stuff.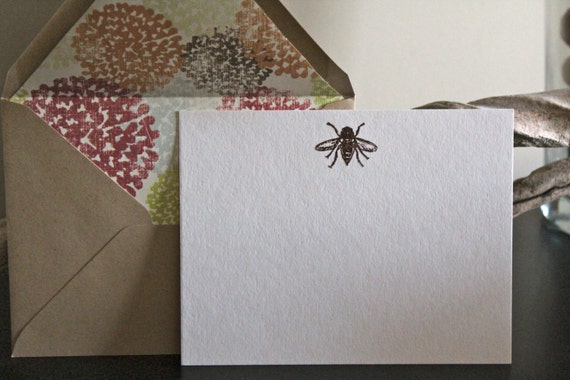 Here's a wonderful lined envelope from SweetPiperLaneDesign: The simple bumblebee embossed note is really brought to life by the pop of floral color lining the kraft brown envelope.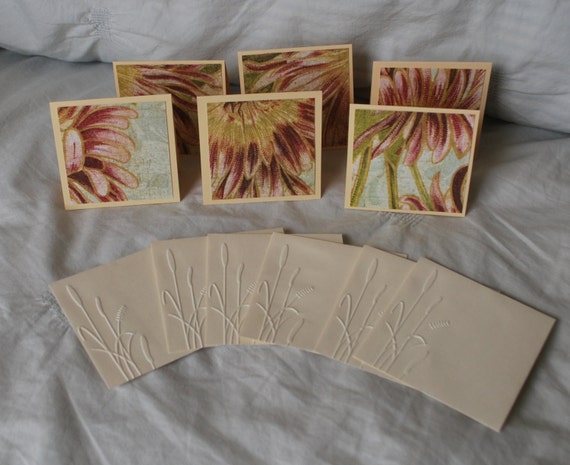 This set of six mini cards by WallridgeFarms - simple in their design - are brought to the next level with the addition of accompanying envelopes (in a gorgeous ivory!) embossed with a botanical image.