Last week, I posted about embossing paper -- that is, pressing it so that there is a raised image or impression. This post will focus on a different type of embossing -- using ink and embossing powder, along with a heat tool, to created that raised look.
I received my heat tool as a Christmas present this past year, on recommendation from some other crafters. I have been experimenting with it since, to varying degrees of success! I'm slowly learning what types of inks and powders work best. My biggest success was a set of embossed wedding invitations I made for a friend, using a set of nautically themed sta
mps, clear embossing ink, and gold embossing powder.
I just love how this technique makes the finished product looked polished and professional.
Here is your daily dose of inspiration from the pages of Etsy showing how other paper crafters using this technique with aplomb!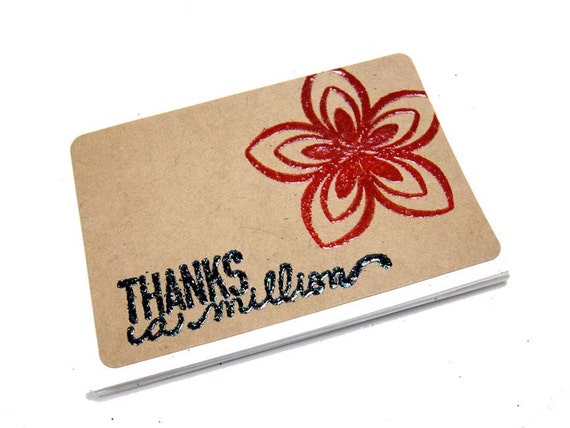 This sweet note card from
KrystalsJewelNDesign
uses the simplicity of brown kraft paper and the glossy contrast of embossed red and glittery black to achieve
a striking effect.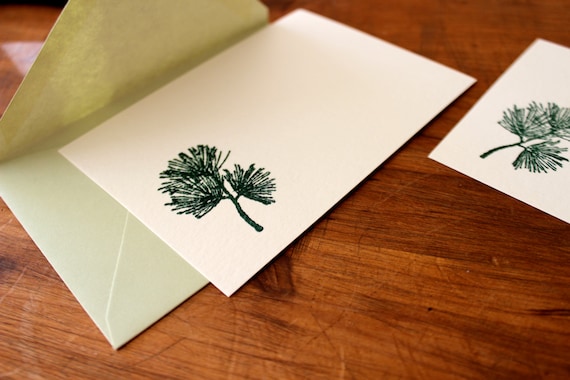 Another simple but eye-catching design, by eikenottdesigns, features a lovely pine branch stamp in a rich green hue. I love how the texture and richness of the embossing elevates what would have already been a fine little stamped note card into something luxurious!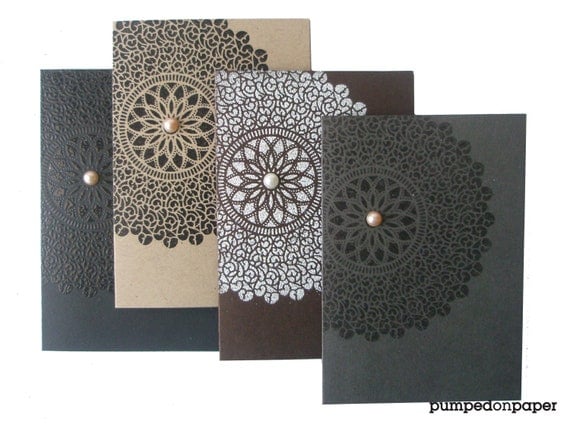 Finally, these gorgeous note cards from PumpedonPaper -- The intricate stamped design really gets the attention it deserves once its embossed, and the single pearled bead in the center of each just makes it "pop".