I recently purchased a bunch of embossing folders to use with my Sizzix Big Shot, and I'm excited to try them out on note cards and mini cards. Here is my dose of daily Etsy inspiration...click on the images to link directly to these crafters' shops!
I love the sweet simplicity of these white on white birthday cards designed by Michelle Mach. The neutral palette really lets the texture shine.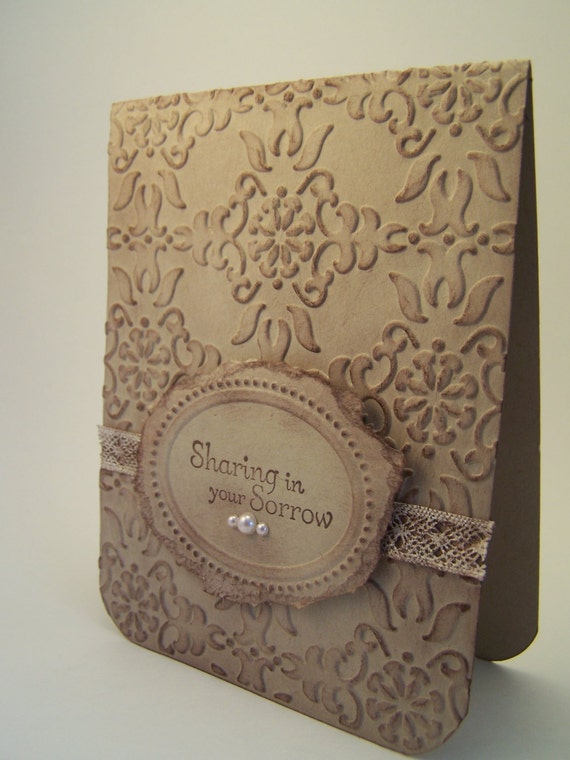 This is a technique I've yet to really experiment with: Distressing or inking the raised edges of the embossed pattern. I love how it really brings dimension to the pattern! This simple but striking card was designed by Rush Creek Stationary.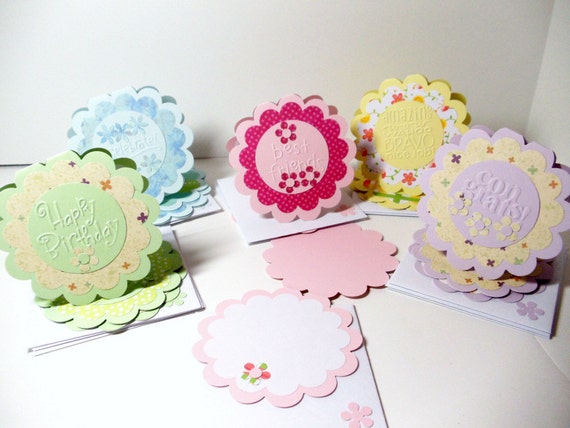 Here's a great alternative to stamping your message: Emboss it! These super cut mini cards feature a variety of greetings embossed into the center circles. Great idea, SimplySuzie2!