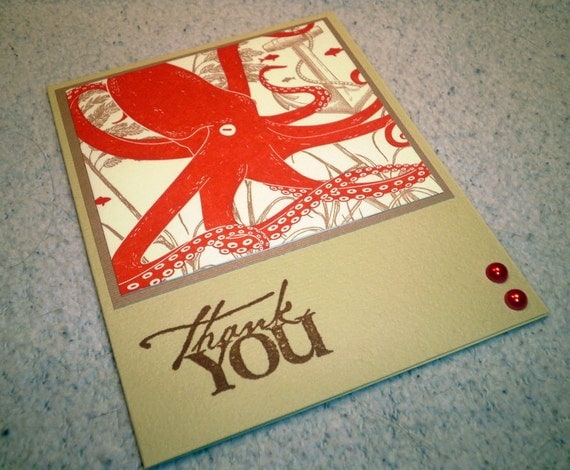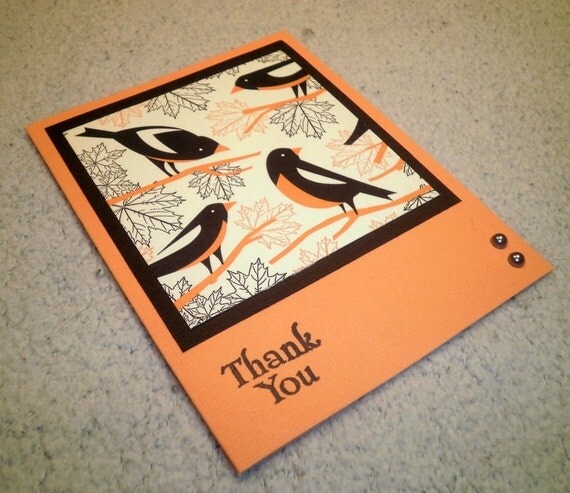 I love the term "upcycling". Like, not only are we giving an old old object a second chance, but this chance is BETTER. Karmic upgrade. The term also seems to get a lot of hits on Etsy, and my upcycled cards, like these (from an old calendar), have gotten rave reviews.
So how are other Etsy card artisans upcycling?
Here are a few designs I simply adore...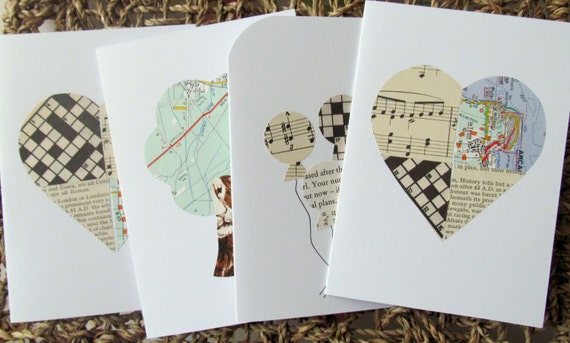 These cards were crafted by PinkFlamingoCrafting from old sheet music, maps, book pages, and crossword puzzles.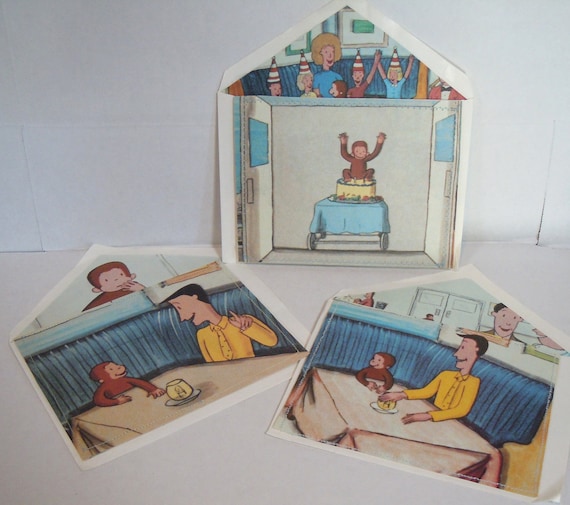 This set of cards, created by SimplySweetNothings, was upcycled from old Curious George books: I love the scenes added into the envelope backs! So cute!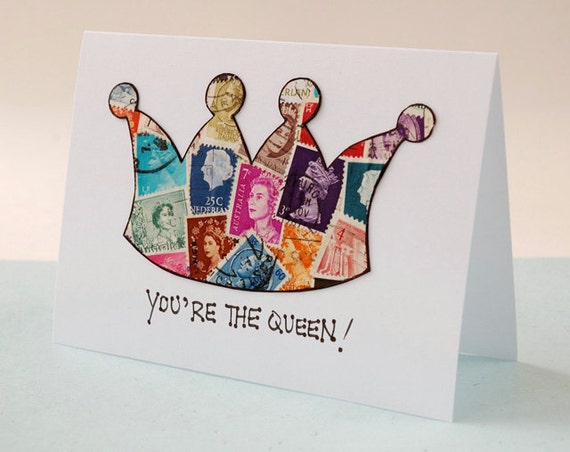 And this lovely collaged crown, designed by JaneKoopman, is made from a set or authentic (and international!) stamps. Love the colors and theme!